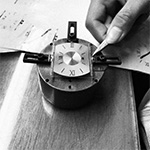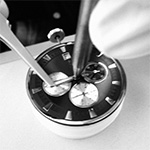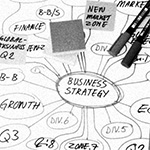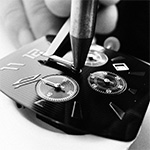 Message from Director
Dear friends, partners and business associates,
We at Maduro can look back at our achievements with pride and satisfaction. Maduro has laid the foundations to become one of the world's most dynamic timepiece manufacturing team in Far East. We look towards the future with great enthusiasm as we grow our markets the world over. Continuing to listening to the market and focusing in our quality control procedures with our well-trained expert, we aim to bring you the highest quality, reliability and affordable timepiece in varies styles and materials with the best flexible services.
Throughout the innovative procedure, from concept generation to prototype and to actual production, with their accurate advise, our highly-skillful design and engineering team are dedicated to bring all OEM projects to success in various markets. In doing so, we aim to help you raise your bottom line and increase profit margin. We look forward to building closer relationships with our existing partners and gain new partnerships in the future.
Small Quantity Corner

Combining
Urban and business, artistic crafts and exceptional creations
Unique or custom-built haute horlogerie pieces made to small quantity order
Small quantity corner, expect the unexpected MOQ
Your dedicated comprehensive timepiece partner and total solution

Special
Highlight
of the Year
Find the most trendy style in our collection
More